Cleaning and sanitizing chemicals formulated for the Meat Processing Industry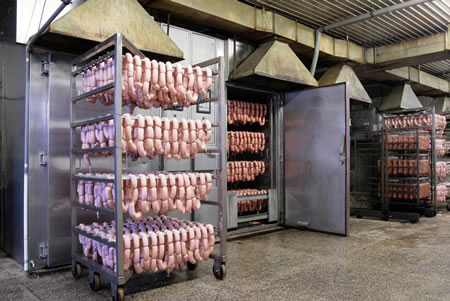 Promax Technologies understands the high level of hygiene required in today's market place - from kill floor to boning rooms and hook maintenance.
Promax has a complete range of cleaners and sanitizers to meet today's needs for the meat industry, backed up by a solid background of hands on experience Promax can provide all the products and services that are required to keep meat industry professionals up to date with hygiene performance. With all the above Promax Technologies always delivers systems that have a strong focus on safety and economy to the work place.
Some of our leading products are:
Chlormax Ultra LC003— Concentrated Alkaline chlorinated foaming cleaner and sanitizer
Procote LO005— Soluble oil to prevent rusting
Maxbright LA004— Phosphoric acid based descaler
Sanipro 10— Quat based no rinse sanitizer
Available in convenient 5 lire, 25 litre, 205 litre and 1000 litre containers.
Call us now to recommend the best
product for you: (03) 8353 2296
Email now to arrange a free sample: info@promaxtech.com.au
or
Tags: manufacturer of cleaning chemicals Melbourne, food industry cleaners Melbourne, cleaning products Melbourne, cleaning product suppliers Melbourne
Top